On the occasion of the 'Gran 20 desanm 2020' (Great December 20th, 2020), the Villèle Museum is welcoming the exhibition 'Slavery in Bourbon' conceived and produced by the Departmental Archives of Reunion Island.
This exhibition, tracing the history of slavery in Reunion Island, is aimed at a school audience and the general public.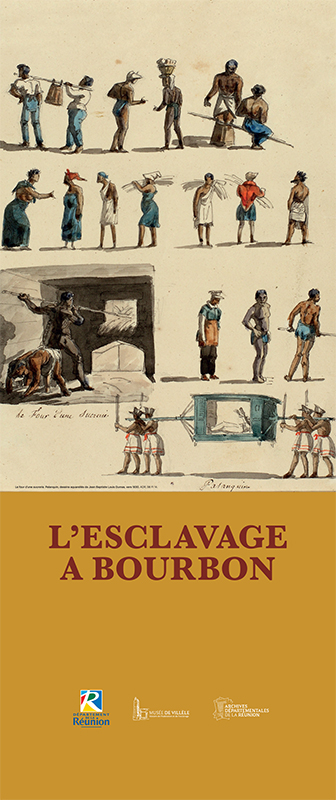 Slavery, practiced at all times and places, started to grow gradually in the beginning of the 17th century in the Mascarene Islands. The 1723 letters patent, better known as the Black Code ('Code Noir'), form the legislative framework in effect until 1848. In it, slaves were considered movable properties.
The sources of the trade have changed over time. India was occasionally concerned, like the west coast of Africa. The two main sources were Madagascar and the eastern coast of Africa. Networks were formed with the participation of local chiefs.
The manumission is a liberality of the master rewarding in general good service. It is subject to conditions. The freedman must be able to provide for his needs.
One of the responses to oppression is escape or 'marronnage' ('maronage'). An infra-society, a 'society of silence', even a 'kingdom of the interior', with 'kings', 'queens', have supposedly been formed in the inner mountains.
The masters had different perceptions of the slaves depending on their origin. 'Creole' slaves (born on the island, sometimes for several generations), were generally the most appreciated.
The first abolition of slavery (1794) failed in the Mascarenes, against the resistance of the owners. The slave trade was theoretically prohibited in 1817, and effectively in 1830.
The abolition was decreed on April 27th, 1848 and officially declared on December 20th in Reunion Island by Commissioner for the Republic Sarda Garriga. More than 62,000 people obtained citizenship. The question of their insertion arises.
Albert Jauze,
Doctor of modern history, Curator of the exhibition