Sculpture (terracotta) 2015
installed at the Chapelle Pointue, the work evokes the revolt of slaves in Saint-Leu in 1811 and represents three slaves condemned to death.
"The first one, on the left, whose ears have been cut off, is the oldest of the rebels. Beaten and in despair, he is simply leaning on his brother's shoulder. The one in the centre is filled with rage. Until he has breathed his final breath he will not give up, for his brothers, for his family. The youngest, though the tallest and strongest, never imagined that things would go so wrong … I am not nourished by hate and revenge, I express in the raw earth of each of my slaves a message of love, strength and dignity."
Sandrine Plante-Rougeol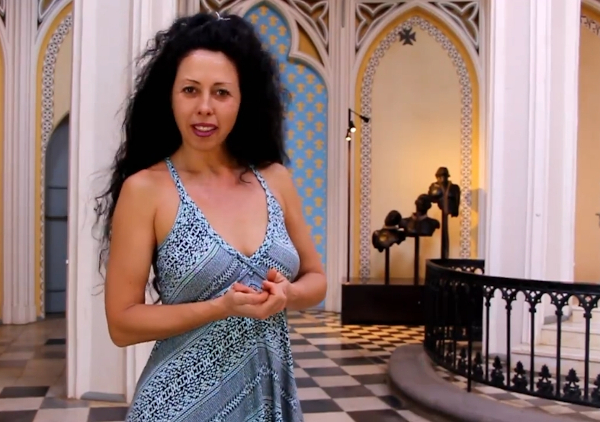 Sandrine Plante-Rougeole was born in 1974 in Puy de Dôme, her mother from Auvergne and her father from Reunion.
Her research into the history of Reunion Island and the discovery that she is a descendant of slaves led her to devote her entire career to the history of slavery, running from the 15th century up to the present day.
"It is our duty to remember, serving history so that we never forget…"
Such is the ethos of Sandrine Plante-Rougeol, a militant figurative sculptor, who dedicates her art to the theme of slavery.
"I do not create for aesthetic reasons, but to tell the story…"
"This is the case with my work, which seeks to represent the cries of the oppressed throughout history. My characters may be life-size or sometimes bigger, telling the story of slavery and division across the earth… this scourge that continues to repeat itself inexorably, affecting more than 30 million people.
As long as I can, I will never cease to express these cries, as a woman of my times, in my country. All of us gathered together on our shared Mother Earth".
Sandrine Plante-Rougeol